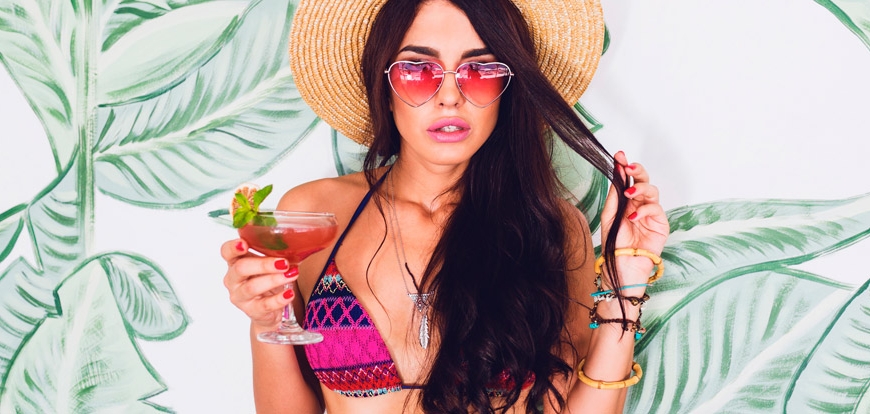 Having options when it comes to haircare is great, but with so many products out there, it can be overwhelming to choose your regimen. Styling creams joined this wide variety of products and they can be a game-changer for any hair care routine, if they are used correctly. One of these is ACTIVEÉ SALON PROFESSIONAL's KERATIN styling cream, which will offer your hair the best care possible.
When you've been conditioning your hair every time you wash it, adding a styling cream may seem redundant. The truth is, a styling cream works side-by-side with your daily conditioner rather than in place of it. While your conditioner is meant to be rinsed off in the shower right away, a styling cream isn't meant to be rinsed out. That's because styling creams help to give your hair an extra dose of moisture throughout the day, which can be a major help when it comes to managing daily styling wear and tear. With KERATIN's styling cream, water and hydrolyzed keratin are the major ingredients at play so it works as a great way to replenish moisture and strengthen the strands. If you've noticed your hair breaking off more than usual while brushing, this leave-in conditioner could be just what you need.
KERATIN's protein rich formula, which rebuilds the strand from its core, helps by providing heat protection and preventing breakage. This styling cream is a must-have for your beauty arsenal.
ACTIVEÉ TIP: on those day you don't wash your hair, KERATIN's styling cream can hold you over in-between, leaving your hair feel manageable and easy to detangle as you brush.
But how should you use this leave-in conditioner cream? Spread evenly the leave-in conditioner throughout your damp or dry hair whenever you feel like it needs a refreshing boost. While applying it, focus the product on the ends of your hair. Since the ends are the oldest part of your hair, this is where extra moisture is needed the most. On days that you do wash your hair, pair KERATIN's styling cream with your favorite treatment from ACTIVEÉ SALON PROFESSIONAL, to reinforce its effects throughout the day.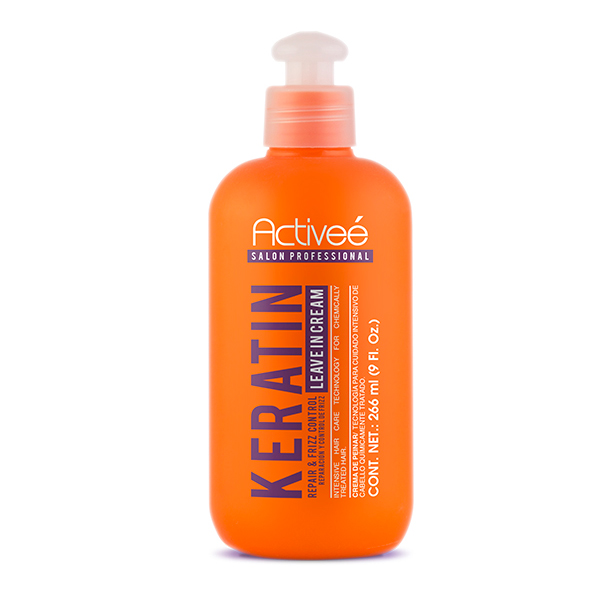 For fans of ironing and curling, you can apply KERATIN's styling cream before using your hot tools to help prevent heat damage. Since it is a lightweight styling cream, you can layer it under anything else you add to your hair to soften the touch and texture of hair. If heat styling isn't your thing, you can also pair it alongside a protein spray to let hair air dry with more smoothness and less frizz.
Without a doubt, ACTIVEÉ SALON PROFESSIONAL´s KERATIN styling cream is one of the most versatile hair care products out there and a real game-changer for any hair care routine.